A candlelit party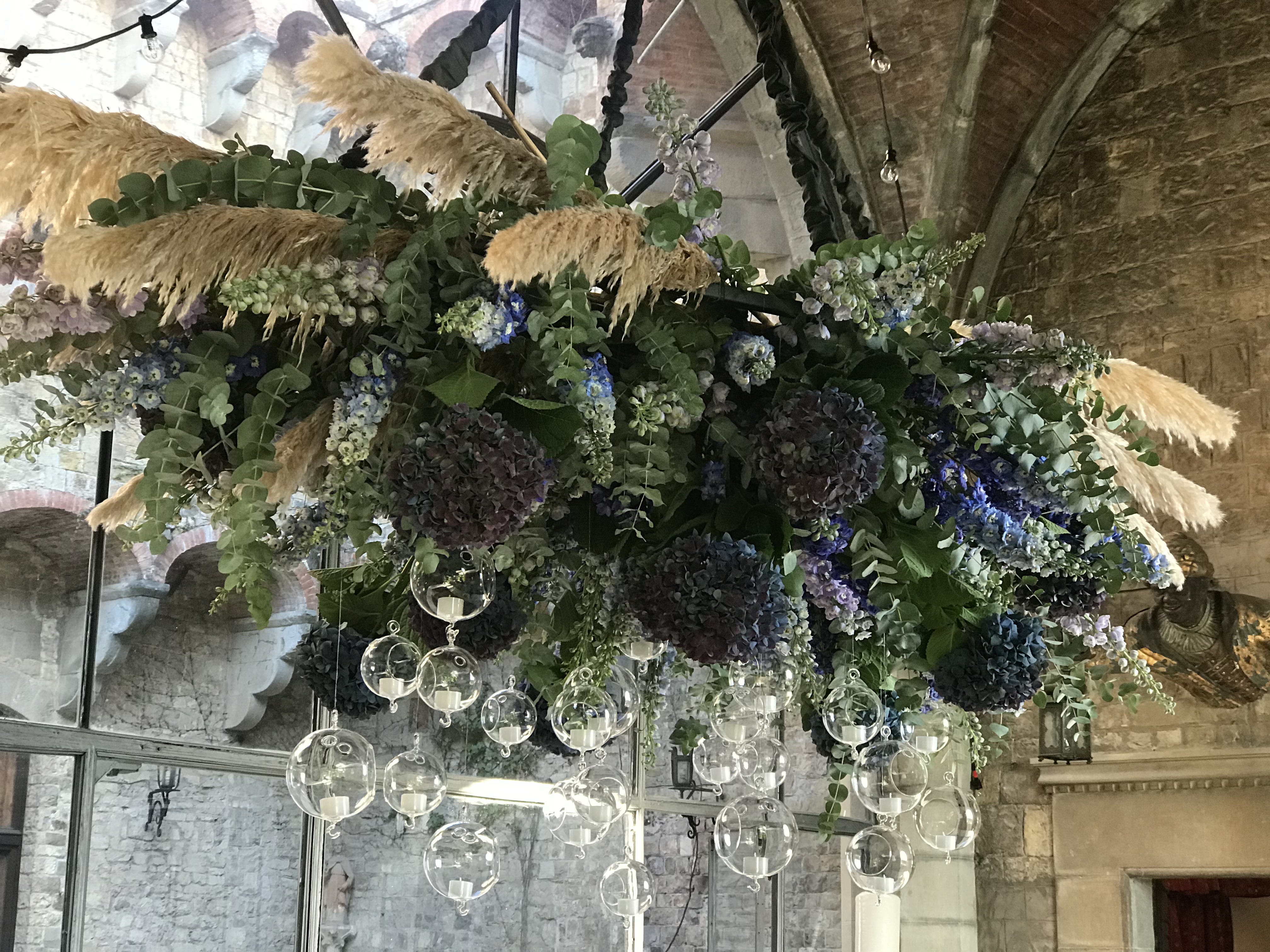 When you have a location like Castello di Vincigliata on the hills of Fiesole – a few kilometers from Florence – create a set for a party, turns into a real event.
This is what we did for Erin Quinlan Quiros, the creator of Casa Q, a consulting firm for interior design and home entertainment.
She has been living in Florence for some years and she has asked our team to organize her party. We were inspired by the castle and by the large windows that dialogue with the outside.
The atmosphere had to be inspired by the fairy light of the candles so we created large candelabras with branches, flowers and small glass bubbles where we placed the little candles, a motif then taken up for the table and in the various corners of the location.
A perfect mix that transformed the evening into an enchanted fairytale.